Welcome back to my second entry of this series where I sporadically talk about good albums I discover this year in small chunks – like people do with diary entries. Last time, I went over a handful of new releases and I forgot to include the non-2021 albums that I listened to in January. So I'm going to make up for that by mostly talking about albums that weren't released this year. But first, let me talk about the two albums that did come out recently that I thought were GOOD. Again, in no particular order…
Weezer – OK Human
SPOTIFY
Genres: Chamber Pop, Pop Rock
Favorite tracks: Aloo Gobi, Grapes of Wrath, Mirror Image, Dead Roses, Here Comes the Rain, La Brea Tar Pits
I was having some reservations about this album after my first listen through the but the Aloo Gobi/Grapes of Wrath duo trapped me, where I was waking up, brushing my teeth, and cycling through these two tracks a couple of times before I started my day for the last week. I soon started to like the other ones in the tracklist too, it's incredible how well the drums and the strings go together – the mixing is top-notch. The lyrics are simple but they have an earnest quality to them, there are a handful of songs that feel like misses to me, especially Screens and Bird with a Broken Wing, where the former has just cringe lyrics, but great drum-fills in the chorus and the latter's verses just drag on. Other than that, this is a good Weezer album… after all these years.
Black Country, New Road – For the First Time
SPOTIFY, BANDCAMP
Genres: Post-Punk, Experimental Rock, Jazz Rock, Post-Rock
Favorite tracks: Instrumental; Athens, France; Sunglasses; Track X; Opus
I've listened to most of the tracks off this album before its release but listening to them together feels like a more cohesive listening experience. The album-version mixing tones down the roughness and the wildness of the tracks a bit but the emotive aspect and the experimental textures are still there. If anything, I think the new mixes accentuate the band's talented musicianship in their instrumentation, the story-telling lyrics are more in focus, the words stick with me longer and the instruments have more space to breathe. The songwriting doesn't blow me away but the way it's structured never fails to impress me. 40 minutes breeze by for me when listening to this album front to back. It's been a couple of days since the album's been released and I'm loving it already – an early AOTY contender for me.
Now onto the non-2021 albums…
Paniyolo – hitotema
SPOTIFY
Genres: Acoustic Folk, Instrumental, Ambient
Favorite tracks: Hitotema, Irodori, Color, Aina, Spring Garden, Four Seasons
I'm a sucker for warm, natural-sounding guitar instrumentals. The music slightly reminds me of Masakatsu Takagi's music, but Paniyolo's music is a bit more simple in arrangement and instrumentation. Still, there's a fair amount of stylistic variety on this record, the tracks rarely overstay their length, and the album goes by like a soothing breeze on a lazy afternoon. The album doesn't ask much from me and I don't ask much from it.
Orisaka Yuta – Heisei
SPOTIFY
Genres: Japanese Jazz Pop, Folk
Favorite tracks: Sakamichi, Aibiki, Heisei, Tsumuji Kara Tsumasaki, Mii Chang, Ushino Koko Gogo, Yagaku
There is something mesmerizing about Yuta's half-nasal vocal inflections in his performances, and its effect is only heightened by the lush, full-of-life, jazz-folk fusion instrumentation. I love how he takes the liberty in exploring stylistic switch-ups and still retains that sense of intimacy in his music. I prefer his more instrumentally active tracks where the song structures support that instrumental dynamism so well. So comparatively, the last leg of the album felt sluggish to me. Still, this album will brighten up your day for sure.
Meme – Chitotetochi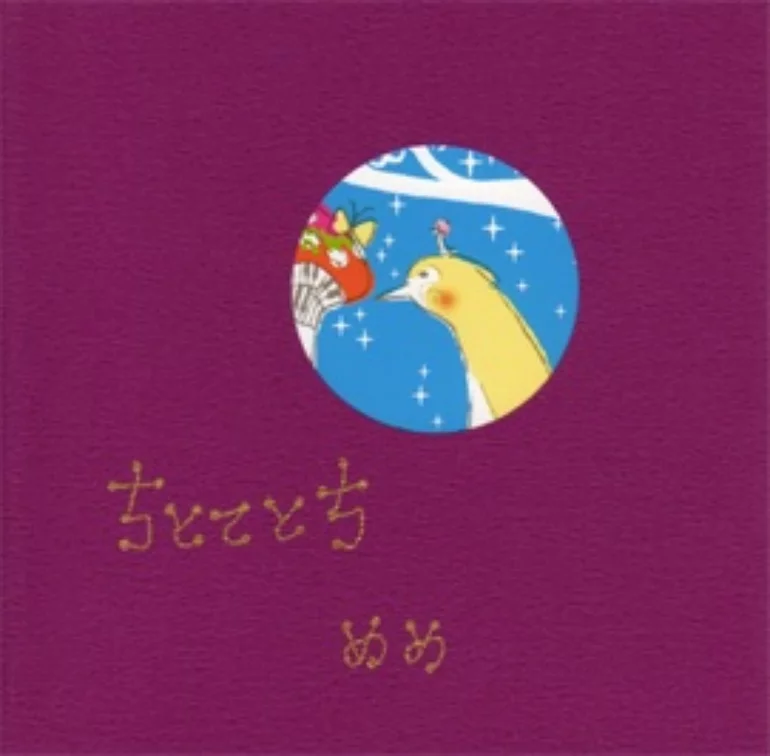 YOUTUBE, SOUNDCLOUD
Genres: Avant-Folk, Chamber Folk
Favorite tracks: Chitotetochi, Sakki made naiteta no wa dareda?, Fukuro wa Yoruwomate, Mayotta no wa kuma-san anata no kata yo, Kuroneko no Tango, Yoake no Atarashi, Ikko Eran de, Mrs. Bore
I found out about this through some RYM surfing. I love how haunting yet gorgeous the arrangements are here – the theremin sounds amazing here. The vocals are equally as haunting, there's also a European classical aesthetic to Sachie's vocals… I mean, there's even a French-spoken track here. The song structures are dynamic and, judging from their names, the song topics are as odd as the instrumentation in the album. This is quite a genre-pushing album and a very memorable album at that; it's unfortunate this is the only album I could find by the duo.
Mioko Yamaguchi – Tsukihime
SPOTIFY
Genres: Art pop, Techno Kayou
Favorite tracks: Yuago- Aware-, Shimizu yuku, Jing, Hakuchuumu, Sate mo appare Yumesakura, Koi wa Haru-kan
Wow, this is just straight-up beautiful – the way it sounds nostalgically nocturnal and warm at the same time, it's like taking a leisurely walk through a small festival on a summer night. I love the quirky, reverb-washed synths in almost every track, they somehow find a way to latch onto my attention. And Sate mo appare Yumesakura (track 7) truly stands out as being almost a house track – someone on RYM commented saying it sounds like proto-gqom and I kinda agree. The record's a real mood-setter, impossible not to love.
dennoko-P – Vocaloid Crescendo
SPOTIFY, BANDCAMP
Genres: Vocaloid, Glitch Pop, Breakcore
Favorite tracks: Vocaloid Never Dance, Moudoku-Chuui, 2 Million Year Anniversary, Eternal Reality, I Cry & Sigh Overnight
I usually talk real shit about Vocaloid music, because I don't know… they all kinda sound the same where you have the opportunity to do some innovative stuff with those programs instead of using key modulations to feed into whatever's already popular. This album actually expands on that and listening to this has made me want to try out more outsider Vocaloid music. I love the perpetually transforming song structures throughout this 23-minute album, almost every track feels like falling through an endless breakbeat tunnel with sweet and noisy elements and a whole load of other shit swirling and crashing into each other in opposite directions around your path.
And that's a wrap for this edition of GOOD Music – I don't have any singles/EPs to talk about right now. See you in the next one!